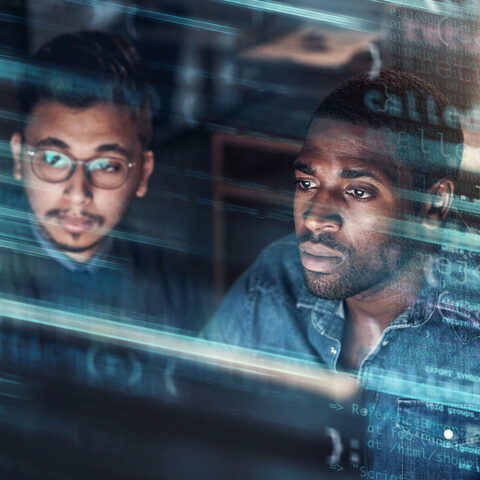 Right-Sized, Innovative

Franchise IT Solutions
To overcome Franchise IT challenges, you need a strategic IT partner you can trust.
Tsource understands the importance of technology as a strategic brand asset to your business. At Tsource, we have deep experience in supporting our franchise customers with their business and IT challenges. Our team can help you:
Increase IT organizational efficiency and effectiveness
Improve customer and franchise experience
Modernize your aging IT infrastructure and applications
Enable the right technology resources and solutions to help you grow
Let Us Handle Your IT Challenges so You Can  

Focus on Growing Your Franchise
Our strategic focus on your brand as a technology asset will help you build and protect your brand and attract more franchisees. We can help you overcome IT obstacles, overcome gaps in IT expertise, and bring you C-level leadership, IT coaching, and expert support when you need it most.
With Tsource, you will have access to:
Deep Franchise and IT Leadership experience
Experienced IT Leaders, Project Resources, and Technologists
Complete IT Organizational Support
I want to shout this from the rooftops! HIRE Tsource! As a franchisor, we had slowly let our technology focus slide. We were in quite the predicament and were looking for a technology partner. Having Tsource as our Technology Department – an extension of our own company without having to have all of the resources on our payroll all of the time has been a game changer.
Shannon Wilburn, CFE | Co-Founder & CEO
Just Between Friends Franchise System, Inc.
Our tailored solutions provide you with:
Strategy
Clear Alignment Between IT and Business
Fractional IT Leadership
IT Planning and Strategy
IT Organization Transformation
Enablement
Leverage Our Business and Technical Expertise to Successfully Execute Your Plans
Technology Modernization
Agile Transformation
Application Development
Program and Project Management
Disaster Recovery & Business Continuity
Management
Get Peace of Mind Through our Managed IT Services.
We offer fully managed IT services or pick and choose management options. Our flexible and manageable support models are cost-effective and fit any environment. With Tsource at your side you can expect to:
Leave day-to-day IT to us and focus on growing your franchise
Gain efficiencies by taking advantage of standard best practices and automation
Put an end to constant firefighting and reacting
Our Managed IT offerings include:
Infrastructure Management
Network Operations
Service Desk
IT Staffing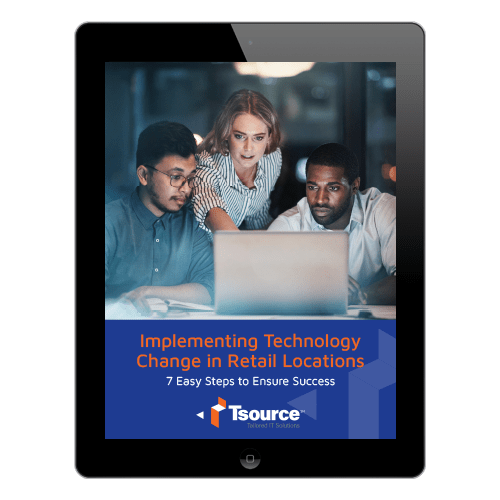 Download Our Free Guide: Implementing Technology Change in Retail Locations: 7 Easy Steps to Ensure Success