Right-Sized, Innovative IT Solutions for Business and Government
Find the place where efficiency and effectiveness meet.
Our Guarantee – We promise a relationship that is built on mutual trust and focused on adding value to your business!

Complete, One-Stop
Solutions


Cost-Conscious, Client-Centric Approach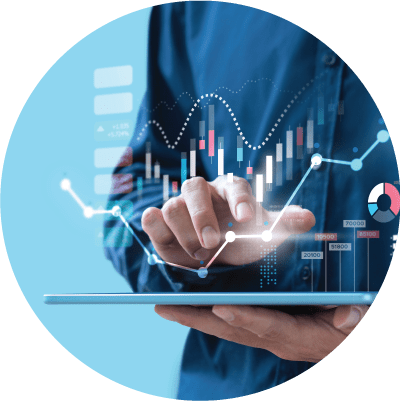 Complex IT Challenges Deserve

Precise Solutions.
Too many IT providers want to sell you more services than you need, leaving your true requirements behind as they:
Upsell
Try to fix everything at once
Or push a standardized solution which puts their needs ahead of yours
IT Solutions Tailored to Your

Exact Needs
Tsource is a one-stop shop for complete IT solutions, but we only recommend what's needed to conquer your challenges and grow. Our client-centric approach makes sure your goals are respected, heard, and met by a reliable partner.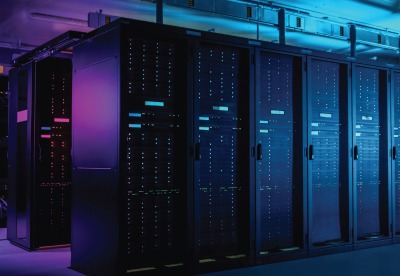 IT Consulting
Find cost-conscious IT solutions based on 30 years of diverse experience in complex, enterprise environments.
Fractional IT Leadership
Technology Modernization & Transition
Agile Transformation
Application Development
Project / Program Management
Business Continuity & Disaster Recovery
IT Infrastructure & Operations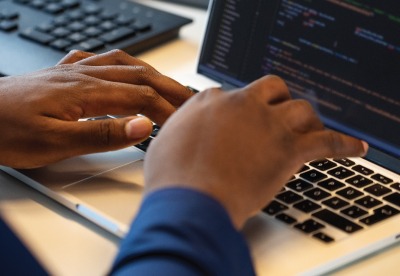 Managed IT
Find the freedom to focus on your strengths by leaving IT in the hands of our ISO 9001:2015 certified team.
Infrastructure Management
Network Operations Center
Service Desk
Infrastructure Staffing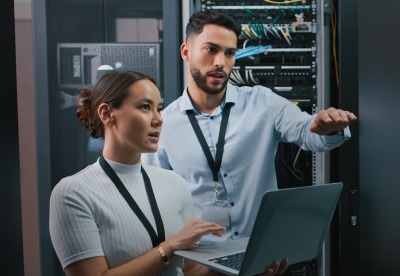 IT Staffing
Locate rigorously vetted candidates with hard to find skill sets when you need them the most.
Staff Augmentation
Project Staffing
Cleared Personnel
Common Sense IT Solutions

for Complex Problems.
We know how important it is to feel respected and heard by your business partners. That's why we've spent nearly 20 years tailoring right-sized IT solutions for our clients.
Our principals have more than 30 years of experience in all facets of IT, including IT executive leadership, applications, infrastructure and IT operations.
Hear What Our Clients Say
"I have consistently received high caliber candidates that are not only skilled, but also a cultural fit. Tsource is one of the best and most trustworthy search agencies I have worked with. They take the time to understand what we need and find the perfect candidates each and every time."
"I want to shout this from the rooftops! HIRE Tsource! As a franchisor, we had slowly let our technology focus slide. We were in quite the predicament and were looking for a technology partner. Having Tsource as our Technology Department – an extension of our own company without having to have all of the resources on our payroll all of the time has been a game changer."
"We have worked consistently with Tsource for IT staffing across the country and they have always filled positions quickly with well qualified candidates. They are a valuable resource for our business and they always get the job done right."
"Tsource was pound-for-pound one of our strongest partners. The quality of the talent they provided and the strength of the partnership was second to none. They were always thoughtful, responsive, and flexible in their engagement and most importantly they put people first."
"As a rapidly growing brand, we need to stay nimble and be able to expand, contract and adjust our resources – especially in the technology arena.  Tsource has given us fractional access to experienced thought leadership and skilled technical resources as needed.  While on paper it's a consulting relationship, everyone at Tsource feels like they're part of our team!"






Your Path to a

Tailored IT Solution
Be Heard
Know your detailed requirements and priorities are understood
Find the Perfect Fit
Get the exact IT support you need without overpaying for services.
Focus on Your Strengths
Dedicate your time to business growth while we back you up.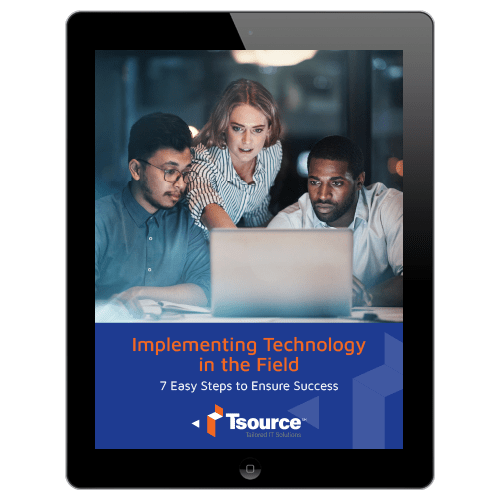 Download Our Free Guide: Implementing Technology in the Field: 7 Easy Steps to Ensure Success
Tsource

Tailored IT Solutions
Complex IT challenges aren't solved with oversized solutions. We tailor right-sized, innovative strategies for the exact support you need to shatter IT obstacles and grow.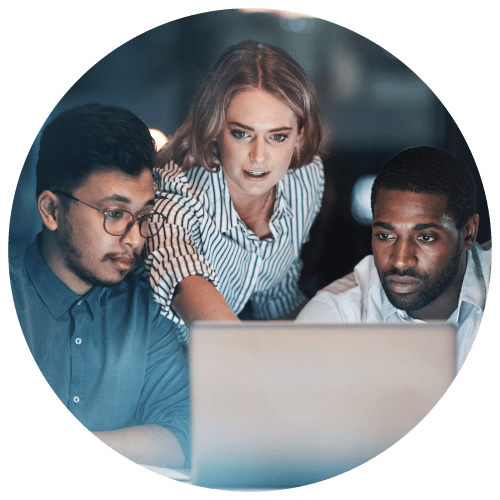 Client-Centric Values
Every action Tsource takes is meant to earn the title of Trusted Partner.
Persistence – We Never Quit
Passion – We Love Our Work
Value-Focused – We Work Smart
Accountable – We Own Our Results
One Team – We Collaborate for our Client's Success